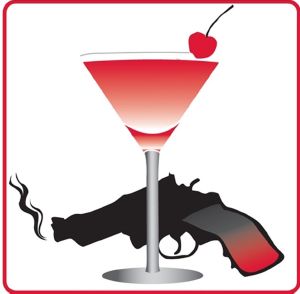 It is 1985 in Texas and dark deeds are afoot in the world of waste. One week before the Annual Soil Barons' Ball, rivals in sewage management, CEOs of Holeby Holdings and Harrington Industries have gathered at the lavish home of Keith Harrington to discuss the Ball and recent events in the industry. International fitness guru, Jane Newton-Fondler is being presented to the assembled guests as the new celebrity face of the Association. Just as the night gets underway, the host takes a call. Retiring President of the Soil Barons' Association, Jason George Ark III, has been found dead in his office. There is a mysterious note written in his own handwriting lying next to the body. Was it suicide? Or has there been foul play? Are you ready to discover…who shot Jay Ark?
Characters
Keith Harrington
Host for the evening and President of Harrington Industries. He is a pompous and wealthy Texan businessman who made his money in the back-stabbing world of sewage management. He is a great friend of the outgoing President of the Soil Barons Association, Jay George Ark III.

Melinda Harrington
Keith Harrington's wife and well known Texan socialite, sweet-natured but none too bright. She is the hostess of tonight's dining experience. Melinda is many years younger than Keith but, nevertheless, totally adores him.

Diamante Holeby
CEO of Holeby Holdings and daughter of maverick Soil Baron Buck Holeby. She is ruthless and scheming, and despises Keith Harrington, her sworn business enemy.

Bud Holeby
Vice–President of Holeby Holdings and constant companion for his scheming wife. He is weak but adores her and will do what he's told. He has an interesting past but likes to keep it quiet and stay in the background.

Jane Newton-Fondler
Jane is a health and fitness guru who is the new face of the Soil Barons' Association. She is also a smart business woman who takes no prisoners. She often gets involved politically when she feels that the planet is at risk.
JohnJohnson
Celebrity compere for the upcoming Soil Barons' Ball. John is the star of the cop show 'Drugs and Girls' and written about in all the gossip magazines. He is based in Florida and is a very smooth operator.